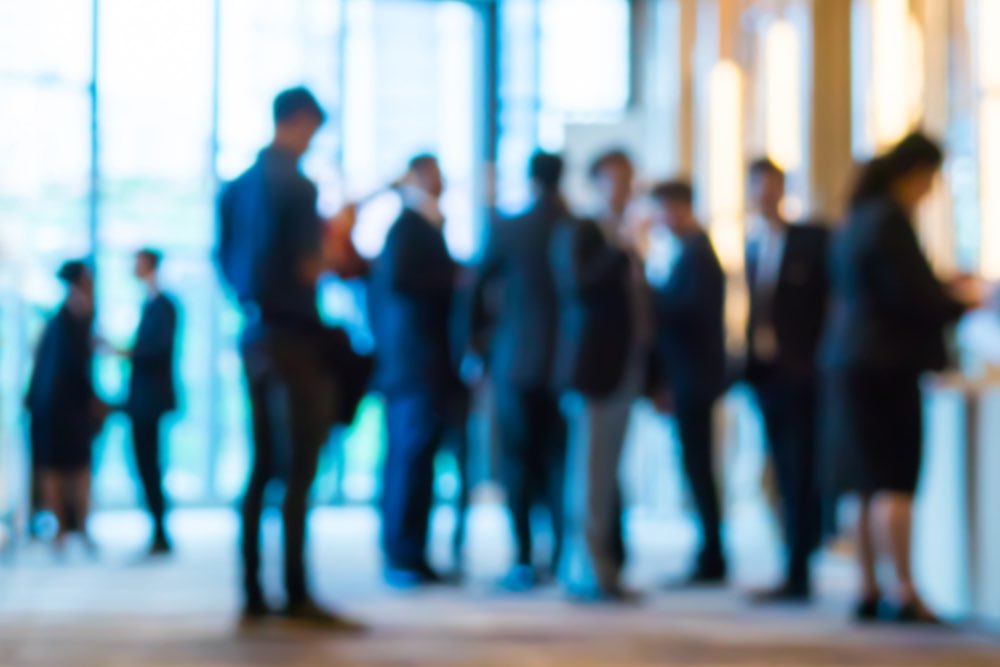 November 21, 2022


Tips For Networking in the Construction Industry

Networking is not only valuable for the corporate world. It is equally essential in the commercial construction industry.

Individuals in the industry, whether working as constructors, plumbers, engineers, or suppliers, need to constantly make new connections and build long-term relationships with each other. Every new relationship is a potential job opportunity or big contract in the future.

Fundamentally, networking is not a one-time event but something you should always be doing in the course of your work. As a matter of fact, it is as simple as meeting a new person in your field of work, knowing them, and forming a friendship that can grow into a mutually beneficial relationship.

Below are simple tips and tricks to help you along:
Maintain Good Relationships
The commercial construction industry is relatively small, and word gets out quickly. As such, you should avoid burning bridges, as you may find yourself working with (or even for) the same people in the near future.
If possible, keep in touch with all your employers, employees, coworkers, suppliers, and subcontractors, even if you don't see each other anymore. A curt greeting once in a while is all it takes to let them know you're around in case they ever need you.
Start At Your Jobsite
You can't build lasting relationships with strangers if you haven't done the same with your immediate acquaintances. Depending on the type and size of the projects you're working on, you will get to meet a number of tradesmen and contractors on a day-to-day basis. Walk around your work sites, introduce yourself, and start a conversation with them. One or two of the connections may turn out to be useful in the future.
Take Business Cards More Seriously
During your networking, you will undoubtedly give and receive countless business cards. Accordingly, you need to know what to do when someone gives you their card. Ideally, you shouldn't just shove the business card into your pocket right away. You should read through it and maybe make a comment or compliment. The giver will appreciate it and put you into their good graces.
For your own reference, be sure to jot down something on the back of every business card you take. This lets you know where to start the conversation with your new contact when you call them.
As for your business cards, keeping things simple and accurate is key. In particular, you should print new cards every time you update your contacts or change addresses. It would be counterproductive if someone contacts you only to find inactive numbers on the card.
Take Advantage of Online Spaces
In major social sites like Facebook and Reddit, there are plenty of groups devoted to different sectors of the construction industry. If possible, join these groups and become an active member. This will not only help you make new connections but also establish yourself as a thought leader.
Get Into Trade Associations and Trade Shows
Consider joining the trade associations (in your state or local area) that relate to your area of expertise. Most importantly, attend as many of their meetings, conferences, and seminars as possible.
Most associations hold monthly meetings and have seminars spread throughout the year. Attending such events puts you in the same room with other like-minded people and allows you to grow both your knowledge and personal networks.
Although they don't occur as often, trade shows are a great way to keep up with new technology in your field and meet new people. Joining your local chamber of commerce is also a great idea if you wish to meet more influential persons and widen your opportunities.
Be Proactive in Building Connections
Once you've made a new connection and exchanged contacts, you should take it upon yourself to build a relationship with them. While doing so, don't focus on what the person can do for you - that will come later. In the immediate term, look for ways you can help them. Even if they don't need your services at the time, you can perhaps help them find suppliers at a lower price or even find the contacts of a person who can help them. That way, they will think fondly of you and be willing to help you out in the future if you ever need them.
Learn more about our leading construction management and design firm in New York by visiting AuroraContractors.com.